Meet Geri Lynn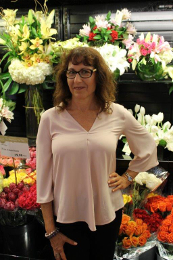 Geri Lynn Grossan, MEd, RDN, CDE, HTP
is a registered dietitian nutritionist, nutrition coach, healing touch practitioner and certified diabetes educator with over 30 years of experience.
Geri Lynn holds an MEd, Health Promotion from UNLV with High Academic Honors, a BS in Foods and Nutrition from San Diego State University Magna Cum Laude, and has received many prestigious honors including Young Dietitian of the Year, State of Nevada, American Dietetic Association and Outstanding Community Service Award, American Heart Association. In 2010, Geri Lynn began her training with the Health Touch Program and is now a Healing Touch Practitioner.
Geri Lynn works with individuals and large business clients throughout the US. Businesses include Pepsi Bottling Company, State of Nevada Desert Regional Center, College of Southern Nevada, Canyon Ranch SpaClub, Greenspun Media Group, ALS of Nevada, Adult Day Care Centers of Las Vegas and her private practice.
Geri Lynn is actively involved in a variety of public speaking engagements on health and wellness related topics. Some of these speaking engagements include corporate wellness presentations, health awareness seminars at educational institutions, group presentations at community centers for both teens and seniors, and T.V. appearances to promote optimal health. Speaking engagements can be booked directly with Geri Lynn.
Practicing what she preaches, Geri Lynn's daily personal lifestyle includes regular physical activities such as walking, yoga, swimming, hiking, stretching and strength training, as well as disciplined eating habits, nutritional supplementation and daily meditation. Her philosophy follows Hippocrates,
"Let food be thy medicine and thy medicine shall be thy food"
.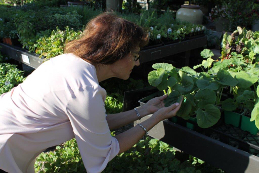 Academy of Nutrition and Dietetics
Nevada Dietetic Association
Nevada Educational Association for Diabetes
Healing Touch Professional Association
Nevada Holistic Chamber of Commerce
Toastmasters International
Your Good Health From the Inside Out - Geri Lynn Grossan